ABOUT THE PROJECT
GET Free Books Shops provide a social hub where people can meet and enjoy the joy of reading.
For those members of our communities who are unable to attend a GET Free Books Shop directly, our friendly volunteers deliver books direct.
Simply contact your local GET Free Books Shop to make arrangements and enjoy.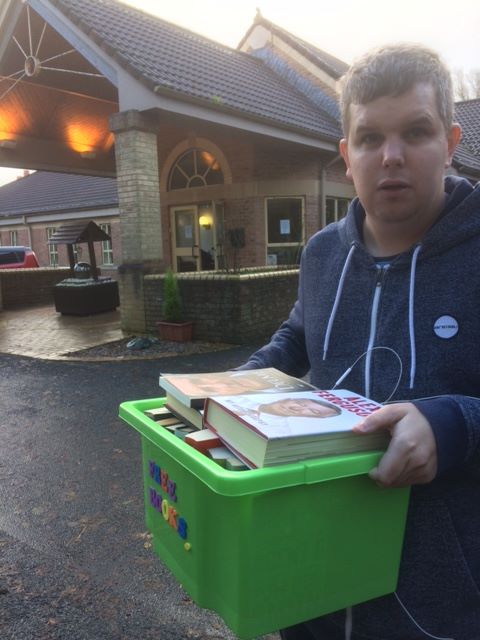 Rhys delivering books to home-bound
members of his community
DONATE & MAKE A DIFFERENCE